Last Sunday
Nehemiah 1:1-11

When I heard these things, I sat down and wept. For some days I mourned and fasted and prayed before the God of heaven. 5 Then I said:
This Sunday (1st)
Isaiah 65:17 - 25

But be glad and rejoice forever in what I will create, for I will create Jerusalem to be a delight and its people a joy.
This Sunday (2nd)
Romans 14:17 -23

Do not destroy the work of God for the sake of food. All food is clean, but it is wrong for a person to eat anything that causes someone else to stumble
Our Vision
The parish that mirrors Jesus Christ.
Theme of the year
" But seek first his kingdom and his righteousness, and all these things will be given to you as well."
(Matthew 6:33)
The Iconic Sanctuary

Groundbreaking ceremony was held on 25th March, 2018.
The Foundation Stone was laid on 3rd March, 2019
Construction and redemptions are ongoing
The Sanctuary
The Parish Minister
Rev. Nehemiah Mburu
Rev. Simon Ngugi Kamande joined PCEA Evergreen Parish in January, 2016. He has worked for the PCEA church for over 20 years and has served in various presbyteries and parishes. He has a great wealth of experience in liturgical matters. Rev. Kamande is married to Dr. Lucy Ngugi and they are blessed with 3 children.
Over the last few years, Rev. Kamande has steered a number of programmes at Evergreen. Notably among them is the Mashujaa Programme- A special Program to help the local community fight alcohol and drug abuse.
The Moderator's Desk
The Holy Communion Services are as follows:
1st Sunday: Youth Service;
2nd Sunday: Evergreen Kiswahili Service;
3rd Sunday- Beulah Church;
4th Sunday- Evergreen English Service
Verses & Quotes
He restores my soul;
He leads me in the paths of righteousness
For His name's sake.

Psalm 23:3

I believe if you keep your faith, you keep your trust, you keep the right attitude, if you're grateful, you'll see God open up new doors.

Joel Osteen

Those who look to him are radiant; their faces are never covered with shame.

Psalm 34:5

In Him the whole building is joined together and rises to become a Holy temple of the Lord,
And in Him you too are being built together to become a dwelling in which God lives by His Spirit

Ephesians 2: 21-22
Listen to sermons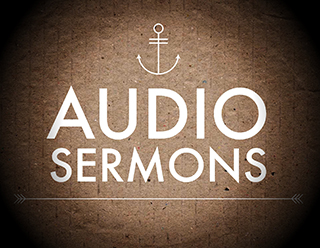 Services/ Meetings Schedule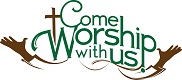 Morning Glory
7.am - 8.am
Kiswahili Service
8:30.am - 10:15.am
English Service
10:30.am - 12:30.pm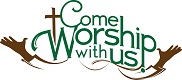 10:30.am to 12:30.am
Venue: Youth Tent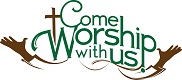 Youth Service
8:30.am - 10:00.am
Kiswahili Service
10:30.am - 12:30.am
| Day | Meeting | Time |
| --- | --- | --- |
| Monday | TEE Classes | 5:30.pm |
| Tuesday | Intercessory prayers | 5:30.pm |
| | Choir Practise | 6.pm |
| Wednesday | Morning glory | 6:30.am |
| | Moderator's Day | 8.am - 5.pm |
| | Beulah Intercessory | 6.pm |
| | Kiswahili Choir | 5:30.pm |
| Thursday | English Choir | 6.pm |
| | Beulah Moderator's day | 8.am - 5.pm |
| Friday | Beulah Choir | 6.pm |
| Saturday | Brigade | |
Church groups
Become a
Member
Join Evergreen PCEA Church for Spiritual Nourishment