About brigade
Boys and Girls Brigade is a Christian uniformed organization seeking to realize a better working relationship with Boys and Girls in the Church.
Boys Brigade objective: "The advancement of Christ's Kingdom among Boys and promotion of habits of obedience, Reverence, Discipline, Self-respect and all that tends towards a true Christian manliness."
Girls Brigade Aims: "To help to become followers of the Lord Jesus Christ through self-control, reverence and a sense of responsibility to find true enrichment in life."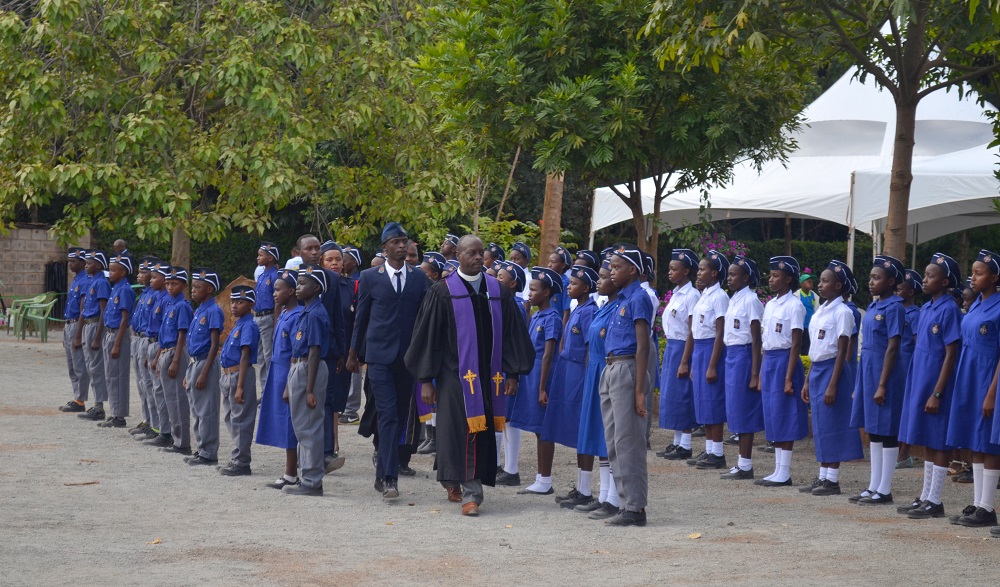 Secretary General to the PCEA church, Rev. Peter Kania inspects Guard of Honour by the Evergreen Brigade