Presbyterian Church Men's Fellowship (PCMF)
PCMF is a men's fellowship group with a clarion call to attract, lead, and develop men to Christ. It aims at transforming men through Jesus Christ
PCMF was started at Evergreen in the year 2003. The founding Chairman was Edward Mereka who set a strong foundation.
Officials
Patron- Elder Elder Kiniti
Chairman- Wambari Thumbi
Vice Chairman- Peter Mutithu
Secretary- Onesmus Waweru
Vice Secretary- Samuel Gatiba
Treasurer- Martin Gitahi
Previous Officials
Previous Chairmen of the group include: Edward Mereka, Patrick Thuo and Elder Sam Muchuki
Roles of PCMF
Be a source of Christ's light to men within and without the Church
Draw men to Christ, nurture and equip them with godly attributes to attain a rounded transformation.
Equip and offer opportunities for men to spread the gospel of Christ.
Mercy mission; extend in kind Christ's love to those hurting/in need in the society
Mentor the Boy Child/Young Men within and without the Church.
Bolster men's bonding with each other so that unity is attained in the church.
Champion the society on taking care of the environment.
How to join
Membership is open to every man who joins the Church. The membership is graduated along the following three key levels:
1.
Card Level.
This is the entry level for all men. Upon joining, one is issued with a membership card. While at this stage, members are walked through a holistic journey that captures spiritual and social facets, all geared towards ensuring a solid grounding on Godly values.
2.
Badge level;
upon making notable progress at the Card Level, and having been registered in the Holy Communion Register, one is awarded a Badge; a key insignia of PCMF that accords one a cherished ambassador position.
3.
Tie Level;
this marks the accolade of full membership with the Group. This is given at a church ceremony officiated by the Minister, whereupon one also receives the Maroon Blazer.
Obligations upon joining
Every man is expected to make annual contributions towards the group. The amount is usually agreed upon at the start of the Church calendar year.
Achievements
Men have attained a remarkable transformation on their spiritual and social life.
Partly this has enabled men to play the role of being Priests in their homes with ease and on solid godly attributes.
Significant membership growth.
Mentorship of Young/Boy Child. PCMF has invested heavily towards creating the desired change amongst this group, and every year a series of events are carried out.
Mercy Mission; PCMF has made impactful progress in meeting the needs of the less fortunate in the society such as payment of school fees.
Helped men in the church achieve a higher level of bonding amongst themselves hence cohesions
The Group has made a significant foot stamp in driving forward physical developments in the Parish; a few of the projects carried out include:
a. Facilitating water connection when the Church was set up at Evergreen.
b. The current gate and gate house was funded by PCMF.
c. The perimeter wall for the Manse at Evergreen was done courtesy of PCMF.
d. Currently pursuing the constrution of a boundary wall across the Evergreen Church.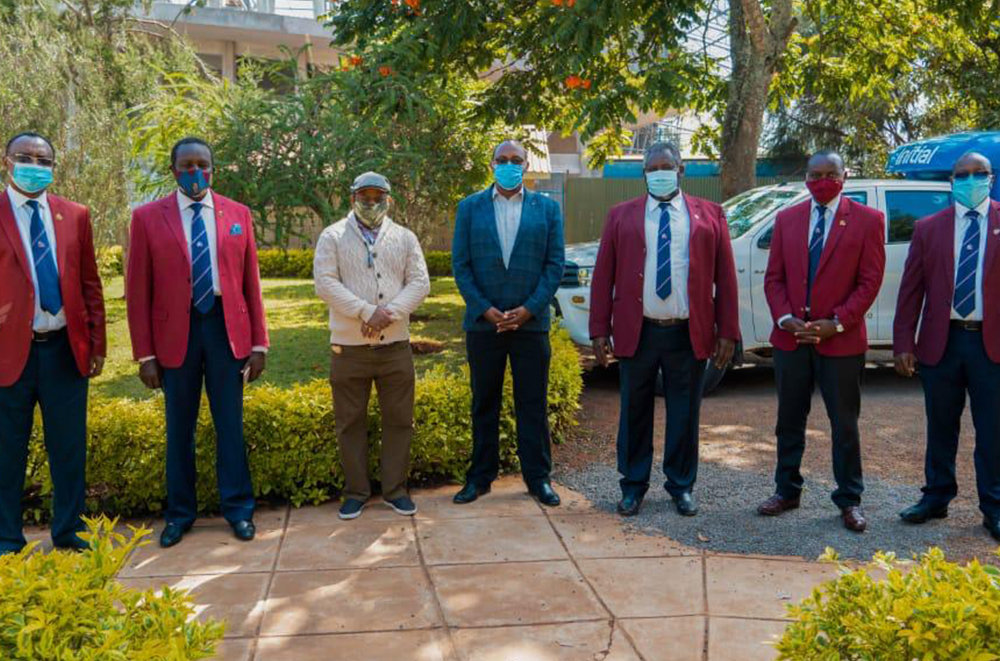 Some PCMF Members after a meeting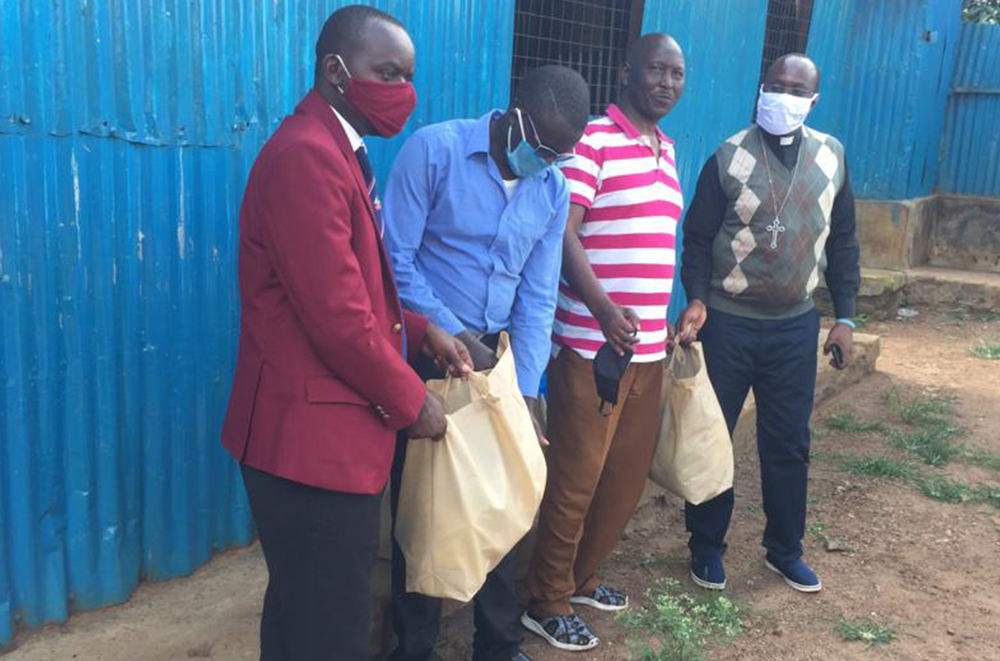 Donating Foodstuff to the less fortunate