1. Young Couples Fellowship
Towards this end, the YC fellowship holds home based monthly fellowships hosted by members. In these fellowships, more than sharing the word of God, we invite facilitators who take us through various topics touching on various issues which arise in, and affect marriages. They are interactive sessions where couples share their experiences in tackling those issues. Other interesting topics such as writing of will and inheritance are also facilitated by renowned authorities in those areas.
We also organize yearly couple's retreats to strengthen marriage bonds while spending quality time together as a group. On top of this, we also have an annual 'family day out' where we spend quality time with our children.
Vision
To see couples grow in knowledge and understanding of God's beautiful design for marriage and to strengthen existing marriages and reconcile broken ones.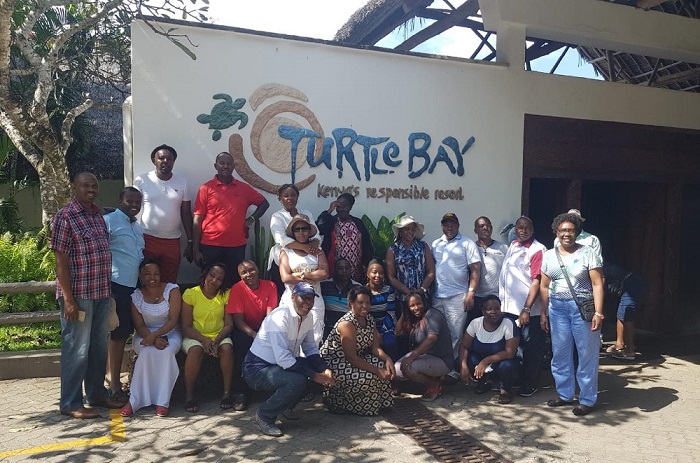 Young couples during their annual retreat at Watamu
2. The Teens Ministry
The Teens ministry comprises parents, guardians and teenagers. It caters for teens who are in the age bracket 12-19 years. It Membership comprises of about 150 teens and 53 Parents. The Ministry's core mandate is raise up teens who will mature are mentally, physically and spiritually to find favour with God and man. We are guided by Luke 2:52.
Our core values
Prayerfulness; Mark 11:22
love; 1st John 4:7-8
Honesty; Psalm 4: 4-5
Integrity; Prov 2: 6-8
Bible centerdness; Eph 6:13-18
Respect; 1st Pet 2:17
Commitment; Prov 16:3
Selfawareness; 1st Tim 4:16
Group's activities include:
Peer to peer Education
Parents Interactive forums
Teens Camps
Teens VBS
Hikes/Movies
Teen Mothers support
3. Zion Daughters
This is a fellowship of single mothers and single ladies who have come together to worship, share experiences and encourage each other. We are about four years old and God has been gracious to us. We are based in Evergreen church and we meet every 2nd Friday of the month. This is also a day we dedicate to prayer and fasting and we then meet in the evening to break the fast and fellowship.
This fellowship has drawn interest from other churches and from the current membership of 27 ladies, 8 of us (30%) are from other churches-Citam, Catholic, ICC, KAG,Nairobi Chapel, Karura, ACK. We are hopeful that in due course we will have them cross over to PCEA. We believe there are still many ladies out there who we need to reach out to and that is our mission.
We are guided by three pillars
Spiritual
Social
Economic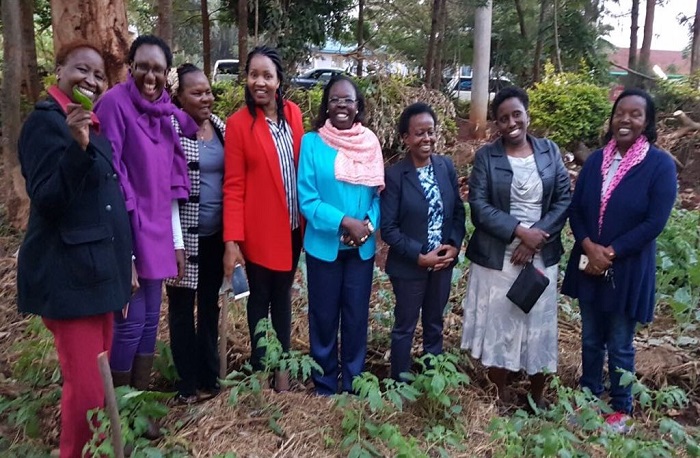 Members of Zion Daughters
4. Diamond Ladies
A Christ-centered support group comprised of Widows of all ages within and out of PCEA Evergreen Parish. We meet monthly to fellowship, share experiences and stand with each other in good and challenging times. Over time, we have witnessed growth in members, and most important experienced fragile family members strengthened through the group's warmth and profound unity of purpose. Bonding amongst the members has registered a tremendous growth, out of the regular Fellowships and also yearly retreats. In all, God's goodness and favor continues to overwhelm us; and to God be the glory.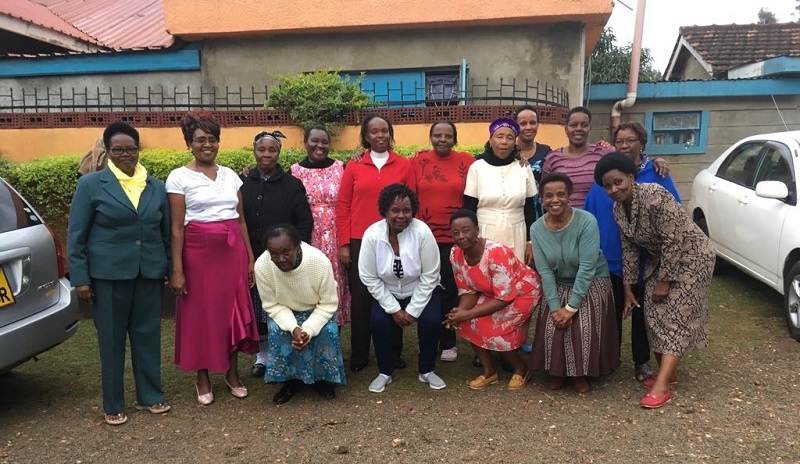 Diamond Ladies
5. Deacon's Ministry Committee
The key mandate is to ensure the Kiswahili and English Sunday services are conducted effectively and efficiently through proper ushering and making sure that the congregation is comfortable at all times. The committee is also responsible for the handling of church finances which includes tithe, offertory and other forms of collections during the Sunday services and safe custody of the monies until they are collected for banking.
It also ensures that deacons are equipped with leadership skills that empower them to serve God diligently.
Target Group:All deacons in the church
Key Activities
These include the following:-
Ushering
Training of deacons
Handling of church finances which includes tithe, offertory and other forms of collections during the Sunday services
Preparation of districts duty roster for serving in the church during services
Current Office Bearers
Patron- Elder Eunice Kimaru
Chairman- John Muhindi