About the Children Ministry
The church school is a ministry whose goal is to teach liturgy and provide guidance to children aged between 2 and 14 years old.
Ms. Joyce Matheka is the coordinator of this ministry which covers both Evergreen and Beulah. This ministry offers holistic education (both home and church school) to children on Sundays during service hours. In addition, it has various activities throughout the year which promote growth and cohesion among children.
Class divisions
Ages 2-4years
Ages 5-6years
Class/Grade 1-3
Class/Grade 4-5
Pre-teens class
Volunteers & Teachers
To assist in teaching, class management and control, the Ministry has over 30 Volunteers. They are a dedicated group of men and women eager to assist the yong ones in their Church School Curriculum.
To become a volunteer, you need to be saved and have passion to help kids. You can volunteer either as a lifetime member or serve for a year or two.
The ministry extends invitation to you!
Teachers' training
We believe that we need to be sharpened and P.C.E.A Evergreen church is committed to teacher's trainings in February and July of each year.
Classes/ Services
Classes are held every Sunday at 8:30.am and 10:30.am (runs concurrently with the main service)
Activities
The ministry endeavours to involve the children in activities that enhance child growth and promote learning. Such activities run all through the year. They include:
Vacation Bible Study - a whole week of learning the word of God and other activities every holiday.
Prayer Day
Church School Week
Talents Week
Music - girls, boys choir & praise and worship for children
Fathers & Sons Breakfast- Mentorship of young boys by older men
Corporate Social Responsibility to the community
Teachers' Meetings - Teachers meet every 1st Sunday of the month at 7.30am
Teachers' Retreat/ Fellowships - Takes place quarterly.
Seminars
Children's Creed
I believe in God the Father, who loves me and hates sin. And his son Jesus Christ who died for my sins, I believe if I repent, He will forgive me and give me His Holy Spirit. I will pray to him diligently.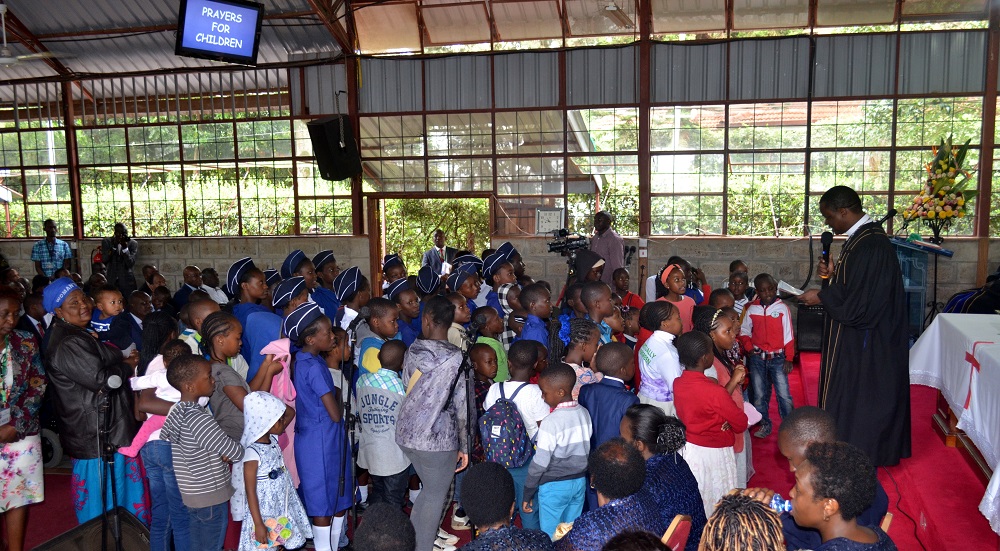 Church school Children during their prayer session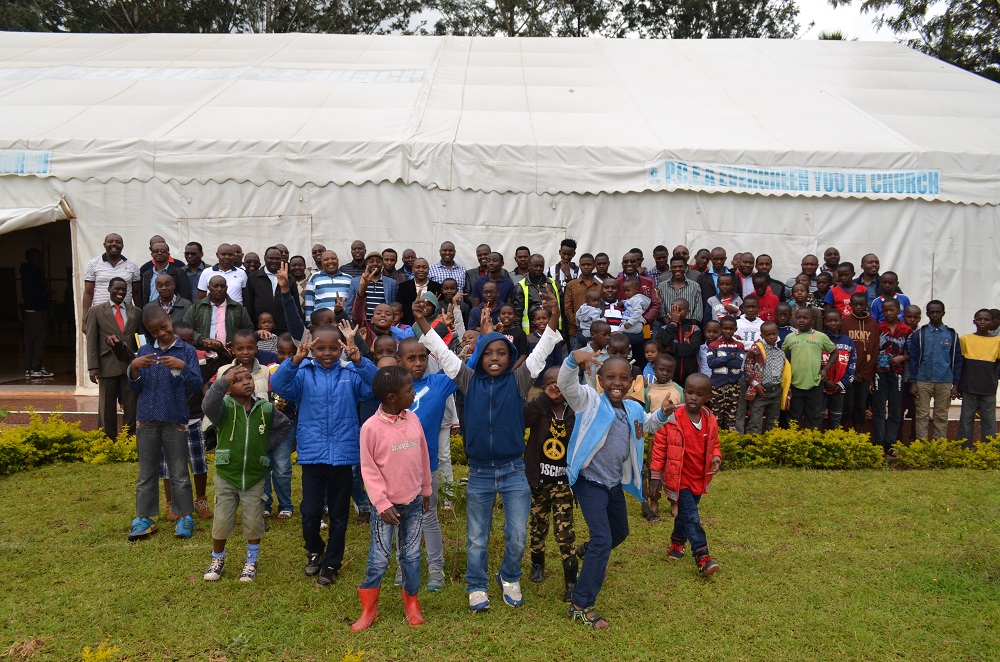 During The Fathers and Sons' Breakfast