About
Woman's Guild is a fellowship of ladies and girls of the PCEA church. In Kenya, the group was started in 1922 with the goal of rescuing young girs from the oppresive traditions and bringing them to christianity.
The group is founded on God's Word from Romans 12:11-13
Never be lacking in zeal, but keep your spiritual fervor, serving the Lord. Be joyful in hope, patient in affliction, faithful in prayer. Share with the Lord's people who are in need. Practice hospitality.
At Evergreen, the group was created by a few members who came from St. Andrews. The first group was commissioned in 2003. The number has so far grown to over 200 members and followers
The group is founded on the pillars of spiritual, physical and social growth
Become a member
Guild membership is open to all ladies and girls who are committed. Women and young ladies who desire and choose are welcome to join the group. One needs to fellowship with other Guild members for 2 years. After that, you are dedicated and given a head-scarf in a ceremony officiated by the Moderator.
Roles of the group
Provide mentorship programmes
Hold prayers
Have social meetings and fellowship members
Visitation of the sick
Fellowshipping with the disadvantaged
Attending bridal showers for those in marriages
Helping the needy
Providing sanitary towels to girls
Church decoration
Activities
Providing Christmas Gift to over 400 families
Monthly meetings and prayer sessions every 3rd Friday of the month
Couples dinner with a message - once a year
Members retreat: 2-3 days
Visiting the moderator
Social meetings every 2nd Saturday of the month
A 1-week mentorship programme for Std. 8 girls in December
Seminars & Workshops
The group hold half - full day seminars/ workshops to focus on topics such as stress management, inheritance, women empowerment, professional management, spiritual maturity.
Projects & Programs
Sponsorship program for girls in schools, colleges and universities
Feeding programme for church school children and providing tea during Sunday service
Teen Mothers Programme
This is a programme to mentor young teenage mothers aged 13-17 years, most of whom have dropped out of school. The fellowship for this group is held every 1st Thursday of the month where we mentor, guide and encourage them.
The young girls are mentored on topics such as Loving God and Others, Self Esteem, How to avoid pregnancy, Taking care of the baby and themselves, commitment to God.
Juja Farm Project
This is a girls' rescue centre being constructed on a 3.5 acre piece of land in Juja Farm, Juja, Kiambu County.
The land was purchased in May, 2013 through a a charitable walk organized by Woman's Guild members.
The main objective of the centre is to rehabilitate girls from neighbouring slums who get pregnant while still at school and are orphans or are chased from their homes.
The programme will empower them and restore their self esteem and give them a sense of belonging
The construction of the rescue centre is now at an advanced stage with all plans, designs and foundation now in place. The first phase of the project will be completed in 5 years.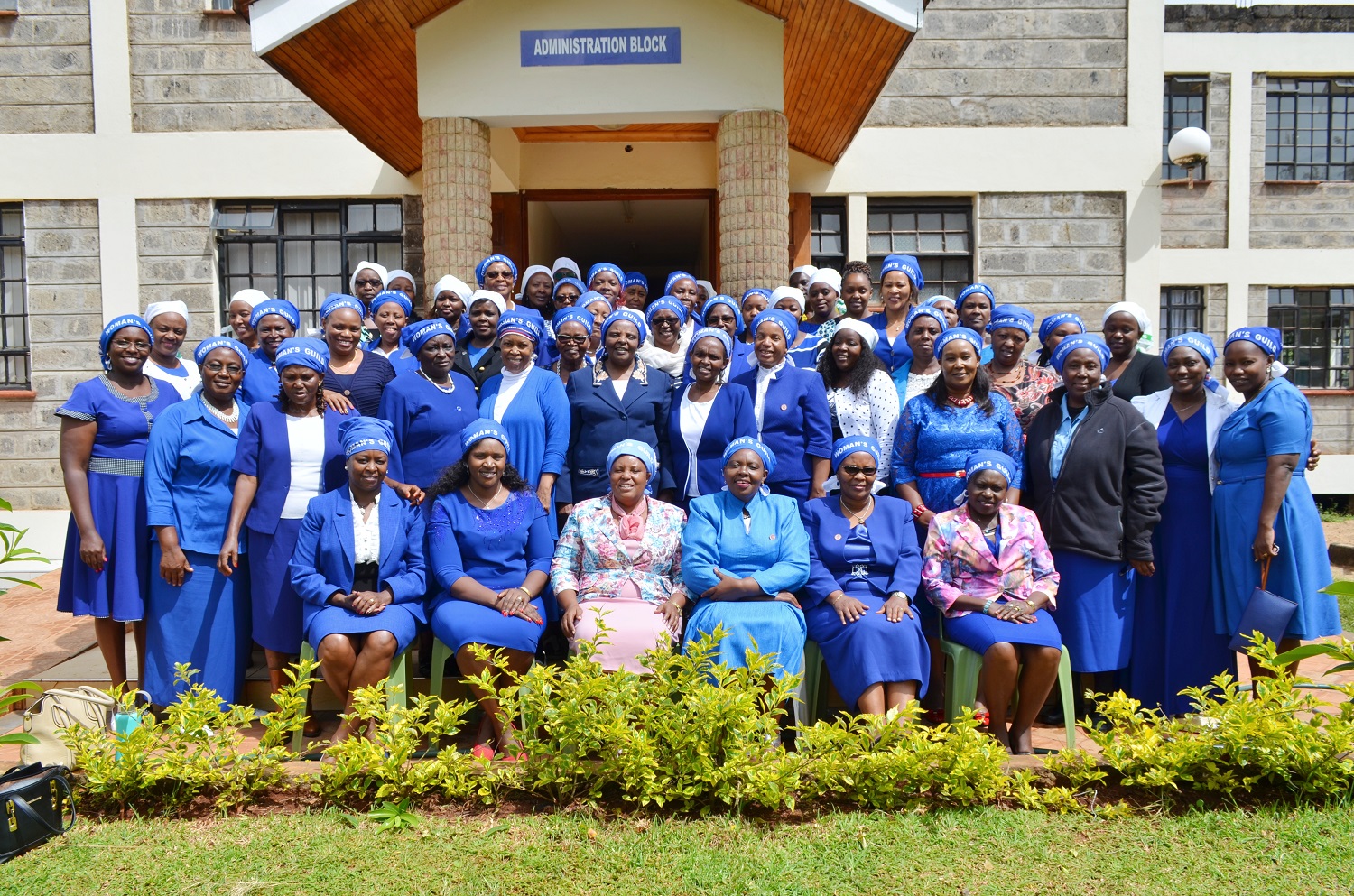 Woman's Guild Members after a meeting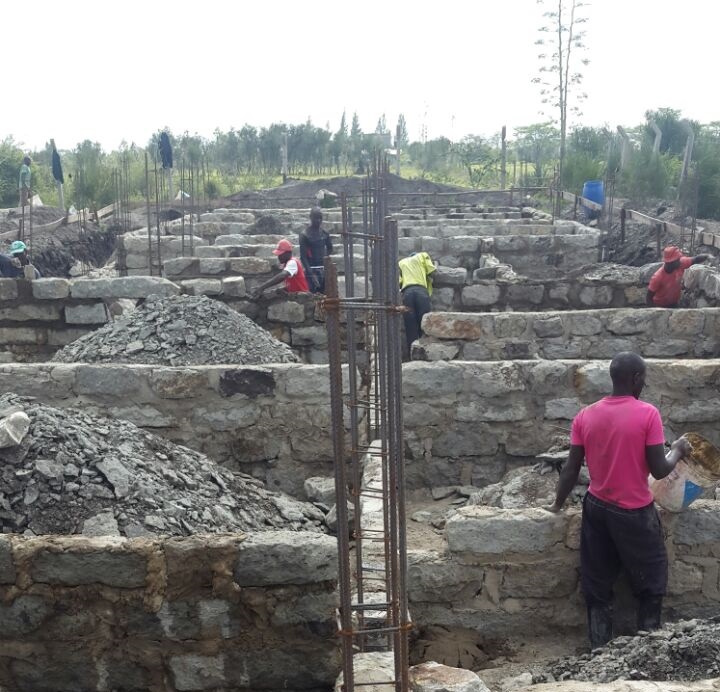 Juja Farm Woman's Guild Rescue Centre - construction ongoing